Housewrights
Penguin, 2002
Housewrights
tells the story of Lily Willard,
a village librarian in Vermont at the turn of the 20
th
century,
and her
unusual relationship
with
Oren
and Ian Pritchard,
carpenters
who roam New England building houses for others though they themselves remain homeless. Eyebrows are only
silently
raised when Lily first welcomes the twin brothers into her home to live. But the three then take a heady, impetuous waltz
together at a Grange Hall dance—
with practically the entire town watching.
"Corriveau skillfully chronicles the torments of those who don't fit in but who have inhabited a magic, separate world since childhood. Housewrights is fresh, sweet, spare and wholely satisfying."
—San Francisco Chronicle
Ages 16 and up. "Book Sense 76" 2002 summer selection. Published in German in 2004 by Krüger Verlag, translation by Theresia Übelhör.

"Corriveau concocts an unusual but convincing romantic triangle in his excellent first novel."
—Publishers Weekly

"The 'Wright' Stuff... Housewrights is the story of Lily Willard, a young woman who feels stifled by the conservativism of her small-town community. The result is a love story enmeshed in modernization, change and New England history."
—Boston Herald

"What a well-written, wonderful story. A lovely sad picture of life in an early 1900s Vermont town."
—Book Sense

"Corriveau has written a surprisingly rich novel that offers many pleasures, including the well-realized setting and characters."
—Booklist (featured review)

Read more...
"The heartfelt ending to this compelling novel presents a convincing finale to one of the better debut novels of this year."
—Library Journal

"In the most wrenching New England love triangle I've read since Ethan Frome, Art Corriveau creates a trio of characters in search of their other halves. Exquisitely drafted, Housewrights explores loss and longing, friendship and family, the very nature of physical attraction—and ultimately reminds us that home is always where the heart is."
—Jodi Picoult, author

"Housewrights is a fascinating and intricate novel about doubleness—what can be shown and what has to remain secret—in a small New England town in the early part of the twentieth century. Its prose has a remarkable cleanliness and clarity, as if the novel itself had been built out of new wood. Art Corriveau's attention to the complexity of his characters and their community is deeply impressive, and his novel a wonderful addition to the literature of communities that can both shelter and then un-house their inhabitants."
—Charles Baxter, author

"This story of a town, a time and a love triangle borrows its rhythms from those of the seasons; Art Corriveau brings a long-dead way of life-—the craftsmen and farmers, the devoted and the venturesome—vividly back to the page."
—Nicholas Delbanco, author

"A corner of the past that startles us with its innocence and its passion, tenderly explored."
—Nuala O'Faolain, author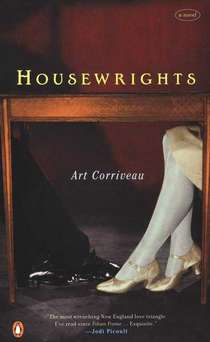 Paperback original, 2002.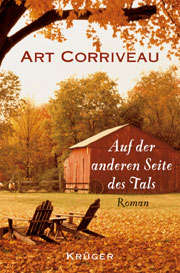 German edition by Krüger Verlag, 2004.