How I Got a Life and a Dog
Abrams, 2010
Not only are Nicky's parents going through the world's messiest divorce—forcing him to start a new life, in a new city, in a new school—but now his mom has totally gone behind his back and brought home a used
80-pound German
shepherd from the animal shelter as a consolation prize. Turns out, Reggie is far from an ordinary pound mutt: he's a former seeing-eye dog. Trouble is, nobody's ever told Reggie he's retired…
"[An] auspicious debut... [T]he title character's slightly sarcastic voice rings tween-true... Art Corriveau follows up a first novel for adults with this fine, fresh mystery that is believable as a kid's experience."
—The Washington Post
2010 Scholastic Book Club selection. "Top 10" picks for both the 2010 Kids' Indie Next List and New England Children's Booksellers' Advisory Council.
"Nicky Flynn has to cope with his parents' recent divorce, a move to the city, and a new school. His mother's adoption of their new dog Reggie complicates the picture, especially because Reggie used to be a seeing-eye dog, but doesn't realize that his new owners can see just fine! A funny and heart-warming novel!"
—IndieBound (Summer 2010 Kids' Indie Next List)

"Readers will be fascinated with this exciting, fun-filled book that will keep their attention through the unexpected things that happen to Nicky and Reggie."
—Children's Literature

"[A] touching and engrossing story... Corriveau includes cultural and geographical facts about Boston without weighing the story down. Nicky should appeal to readers who have had troubles at home or have struggled to fit in."
—Publishers Weekly
Read more...
"The
author has integrated fascinating material about guide dogs and visual disabilities, so the book would be a great teaching asset – but he's also constructed it so tightly, with plenty of snappy dialogue, it'll keep readers hooked on the story, and would make a terrific screenplay as well."
—New England Children's Booksellers Advisory Council

"The story is told in the authentic voice of a boy who is dealing with too much upheaval in his life... Young people, especially those who have had to take on responsibility at home, will enjoy the story."
—School Library Journal

"There's a lot going on in this story: making new friends, adjusting to school and family changes, dealing with flawed parents, even the training of guide dogs. Corriveau weaves in interesting information about Boston's Freedom Trail and provides significant suspense when Nicky and Reggie actually run away. An appealing boy-and-dog story."
—Kirkus Reviews

"What will hold readers is the young runaway's elemental bond with his loyal sidekick shown in descriptions that cover not only the dog's training but when Nicky messes up and even endangers his pet. The characters are vividly drawn without sentimentality, especially Mom; Nicky's Latina classmate, who tries to be his friend; and the bullies who come to respect him for running away."
—Booklist
"It was hard for me to put this book down. The characters slip off the page with ease and Reggie is so lovable... How I, Nicky Flynn, Finally Get a Life (and a Dog) is a marvelous book because the story is enveloping, all the characters were real and Reggie is the cutest dog ever."
—TweenBookReviews.com (Megan, age 11)

"With a believable and engrossing story, Nicky Flynn will help younger readers understand and deal with their own emotions and feelings when changes in their lives seem unfair and out of their control, while emphasizing the power of the unconditional companionship dogs provide."
—Modern Dog Magazine (Connie's Book Club Selection, Spring 2010)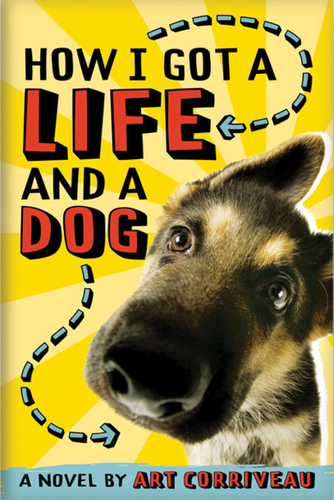 Paperback edition, 2012.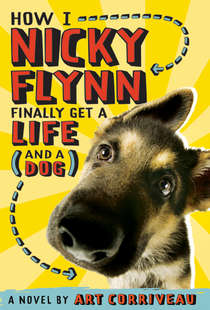 Original hardbound edition, 2013.